Ranbir Kapoor, Alia Bhatt and Janhvi Kapoor to star in Karan Johar's Kuch Kuch Hota Hai sequel (Read on)
Ranbir Kapoor, Alia Bhatt and Janhvi Kapoor to star in Karan Johar's Kuch Kuch Hota Hai sequel (Read on)

Karan Johar's Kuch Kuch Hota Hai has many flaws, sure, but it still remains to be one of the cult films in Bollywood. The generation which grew up watching it still lauds this movie as one of their favourite and its popularity is still unmatched! Karan often has expressed that how the plot of the film is obsolete and totally sexist and how he would not repeat the same mistakes again, but all said and done, Kuch Kuch Hota Hai was a break through movie for Johar and if he has to make a sequel to it, his fans would be super elated! In a recent radio show where KJo has donned the hat of a Love Guru, he was asked who he would cast now if he has to make Kuch Kuch Hota Hai sequel. He promptly answered, "If I made Kuch Kuch Hota Hai 2, I would cast Ranbir Kapoor, Alia Bhatt and Janhvi Kapoor in it."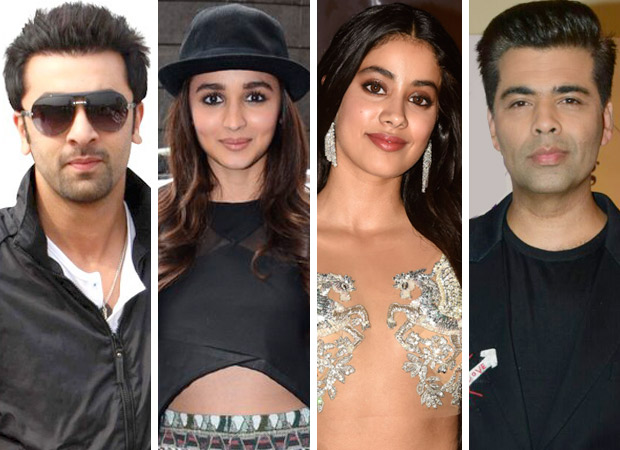 Now we can totally imagine Ranbir as the lover boy Rahul but we are puzzled who among Janhvi and Alia would play Anjali and Tina? Any guesses? Karan also said in an earlier interview that he was just 24 years old when he wrote Kuch Kuch Hota Hai and therefore he finds it were premature and amateurish. He cannot relate to the storyline anymore as he has evolved both as a person and filmmaker over the decades!
Karan's is currently coming up with Student Of The Year 2 with Tiger Shroff, Ananya Pandey and Tara Sutaria. After the first posters were out, there was a comparison made with Kuch Kuch Hota Hai but he brushed the rumours claiming that the plot and treatment to SOTY 2 is totally different.
Also Read: Tiger as Rahul, Tara as Tina and Ananya as Anjali: Is Student Of The Year 2 the Kuch Kuch Hota Hai for the gen next?